Share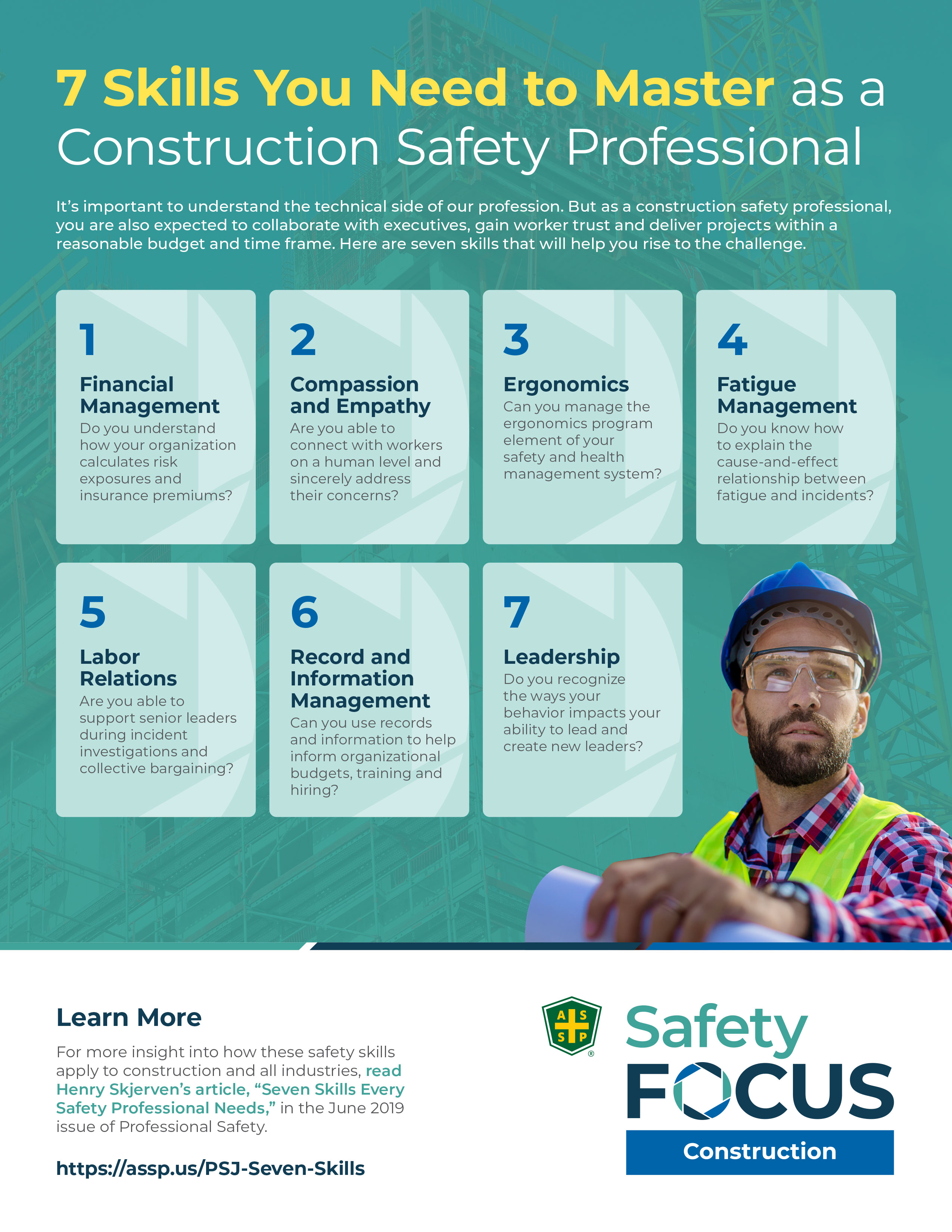 It's important to understand the technical side of our profession. But as a construction safety professional, you are also expected to collaborate with executives, gain worker trust and deliver projects within a reasonable budget and time frame. Here are seven skills that will help you rise to the challenge.
1. Financial Management
Do you understand how your organization calculates risk exposures and insurance premiums?
2. Compassion and Empathy
Are you able to connect with workers on a human level and sincerely address their concerns?
3. Ergonomics
Can you manage the ergonomics program element of your safety and health management system?
4. Fatigue Management
Do you know how to explain the cause-and-effect relationship between fatigue and incidents?
5. Labor Relations
Are you able to support senior leaders during incident investigations and collective bargaining?
6. Record and Information Management
Can you use records and information to help inform organizational budgets, training and hiring?
7. Leadership
Do you recognize the ways your behavior impacts your ability to lead and create new leaders
Learn More
For more insight into how these safety skills apply to construction and all industries, read Henry Skjerven's article, "Seven Skills Every Safety Professional Needs," in the June 2019 issue of Professional Safety.
---
Gain the technical resources, community and continuing education units (CEUs) you need to stay ahead. Join your peers at SafetyFOCUS.
Learn more
---
Back to home page
Read next article