Taking a Total Worker Health® approach can help your organization create and sustain a culture that supports overall worker well-being. Stay informed on this emerging topic and how it impacts the role of safety professionals.
Fostering Well-Being Skills for Safety Leaders: Going Beyond, "Are You OK?"
Tuesday, February 21 | Intermediate | 0.7 CEUs
In addition to detecting and addressing physical hazards, safety professionals are now expected to detect and address exposures that stem from issues such as stress, fatigue and mental health concerns. This course will help you develop core skills around well-being support to help you meet this expectation. The learning will focus on discussing common scenarios that you can take back to your workplace and practice with your team.
Instructor(s): David Musgrave, M.S.
Learning Objectives:
Review current employee expectations around well-being support
Discuss several key areas that affect employee well-being, review how to recognize each and self-reflect on personal well-being
Practice skills for determining how to address well-being issues to develop experience in proactively asking questions and offering meaningful support to others
---
Preventing Injuries: Applying the Total Worker Health™ Model
Wednesday, February 22 | Intermediate | 0.7 CEUs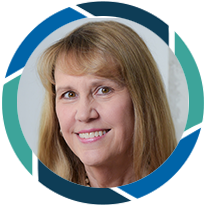 Preventing injuries is always the goal, but how can you accomplish that given a workforce that is aging, facing complex health issues, as well as work-related injuries? Your organization can apply the NIOSH Total Worker Health™ (TWH) model to help refocus efforts to reduce or prevent injuries. Review specific examples and discuss a structure you can use to assess your organization and start to develop a strategy for improving overall injury and illness prevention.
Instructor(s): Deborah Roy, M.P.H., CSP, COHN-S, CIT, FAAOHN, FASSP
Learning Objectives:
Identify the five elements of the TWH model
Discuss why the model works to reduce work-related injuries and enhance worker well-being
Determine what aspects of your current safety efforts embody the TWH approach
Recognize initial steps to help your organization improve its approach
Develop an action plan based on your needs assessment and the available resources
---
Thanks For the Feedback: Effective Communication in a Changing World
Thursday, February 23 | Beginner | 0.7 CEUs
Gain new insight into the factors that can affect the outcomes of your conversations at work. You will learn about common methods for navigating difficult conversations and build skills to provide effective feedback to all types of individuals, including those who identify as being neurodiverse. You will take away guidance you can use to disentangle the what from the who, learn how to use coaching methods to improve performance and shift mindsets.
Instructor(s): Delaney King, M.Ed.
Learning Objectives:
Define and recognize the key concepts and terminology associated with feedback
Identify the relationship system and how coaching can improve the feedback process
Examine common misunderstandings that arise in the feedback process
Develop strategies to overcome common blind spots in the feedback process
---
The Self of the Safety Professional: Promoting Personal Wellness
Friday, February 24 | Beginner | 0.4 CEUs
Personal wellness, work-life balance and stress management are essential to your professional success. This course will help you understand fundamental mental health terms and examine the latest strategies and approaches. Improving your mental health literacy will also enable you to be a better advocate for workers throughout your organization.
Instructor(s): Georgia Bryce-Hutchinson, M.S., MSEE, LMFT, CPLC
Learning Objectives:
Discuss the impact of mental health challenges on workers
Identify factors that contribute to mental illness
Assess your personal wellness needs by applying the eight dimensions of wellness
Identify available mental health resources, including distinguishing the services of various providers in the psychotherapy field
---
View Other Courses