SAFETY MANAGEMENT SYSTEMS
Learn how to implement safety management systems such as ISO 45001 and ANSI/ASSP Z10 that have elevated the landscape of safety with goal setting, planning and measuring performance.
OSH Learning Lab: Mastering the Fundamentals
Monday, September 18-Tuesday, September 19 | Beginner | 1.4 CEUs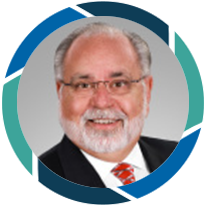 New to safety? Just got assigned a full-time or collateral safety responsibility? Transferring into a position of safety responsibility from another field or line of work? Gain insight on compliance requirements and proven strategies to achieve and maintain compliance. Discuss the financial implications of safety, including topics such as compliance cost avoidance to generation of significant savings due to lower workers' compensation costs. Review ideas and concepts to engage employees and gain a better understanding of human error and performance enhancement. The hazard identification techniques you will learn can help you reduce risks, ultimately leading to fewer injuries and illnesses. Based on your learnings throughout the course, you will develop a draft SHARP — or safety, health, activities and results plan — for potential implementation within your organization.
Instructor(s): James 'Skipper' Kendrick, Jr., CSP, FASSP
Learning Objectives:
Develop a draft plan for safety and health activities and results you can implement
Develop an understanding of your organization's OSH compliance requirements and identify appropriate activities to maintain compliance
Recognize unique costs to your organization and design strategies to control costs
Describe at least two methods to engage employees while reducing the potential for human error
Identify injury/illness causes and develop measures to reduce their recurrence
---
People-Based Safety: The Human Dynamics of Achieving an Injury-Free Workplace
Monday, September 18 | Advanced | 0.7 CEUs
This course will focus on the individual, culture and system factors that influence safe and at-risk behaviors. Participants will learn the principles of behavior-based psychology, hazard recognition and human error reduction, safety leadership, and employee involvement. Explore how to design jobs to improve safety performance.
Instructor(s): Steve Roberts, Ph.D.
Learning Objectives:
Describe the components of an ideal safety culture
Use principles of behavior-based psychology to facilitate an ideal safety culture
Explain the continuous improvement process, integrating the best aspects of behavior-based safety and human and organizational performance
Understand leadership's role in supporting an ideal safety culture
Identify hazard recognition traps and reduce human error
Use safety culture assessments to identify and drive improvement opportunities
---
Reducing Auto Incidents: Effective Strategies and Best Practices
Friday, September 22 | Intermediate | 0.7 CEUs
Nuclear verdicts (jury awards of at least $10 million) continue to capture significant attention in the transportation industry. These judgments have led to company closures and large increases in insurance rates. In the National Highway Traffic Safety Administration's latest estimate for traffic fatalities for the first six months of 2022, the number of fatal incidents year over year increased 12% on rural interstates; grew 10% for large trucks; and jumped 8% for cyclists. Vehicles are safer than ever, yet U.S. traffic deaths hit a 20-year high in early 2022.
Helping your organization drive down crash frequency, lower insurance rates and avoid nuclear verdicts takes time, patience and persistence. Over the course of four learning modules, you will gain insight on effective prevention strategies and build your knowledge of best practices that can lead to improved outcomes.
Instructor(s): Charlie Halfen
Learning Objectives:
Reactive coaching module: Discuss how to use existing technology efficiently to create a safe driving workforce and reduce negligent liability
Proactive training module: Concentrate on how to hold drivers accountable to avoid the most common and serious auto incidents
Claims management module: Discuss how hiring, training, coaching and claims reviews come together to create a long-lasting safety culture
Hiring and retention module: Review interview techniques, motor vehicle records requirements, experience and age, as well as retention efforts such as initial training
Discuss practical ideas for how to get buy-in from upper management to help prevent auto incidents and reduce liability
---
Safety Management I
Monday, September 18 – Wednesday, September 20 | Beginner | 2.1 CEUs
Occupational safety and health (OSH) processes have fundamental elements and conditions required by regulatory agencies. Develop a foundational understanding of these elements and examine techniques for creating an effective safety management system. Build on or confirm the current conditions of your OSH process to create a road map for an effective safety management system. This course is the first in a three-course series for obtaining ASSP's Safety Management Certificate.
Instructor(s): Samuel J. Gualardo, M.A., CSP, FASSP
Learning Objectives:
Apply proven techniques to establish accountability for safety efforts
Identify the elements of a safety management system and discuss strategies for implementing them
Write effective policy statements and performance standards to help your management team execute its safety responsibilities
Develop the ability to promote safety to various levels in the organization
Describe the moral, financial, and legal responsibilities of today's safety professional
Create strategies to control workers' compensation costs
Establish a budget for a safety management effort
---
Safety Management II
Thursday, September 21 – Friday, September 22 | Beginner | 1.4 CEUs
Build on what you learn in Safety Management I to take steps to implement a safety management system within your organization and practice techniques to measure its effectiveness. You will also gain insight and practical guidance on how to strengthen an existing safety management system. This course is the second in a three-course series for obtaining ASSP's Safety Management Certificate.
Instructor(s): Samuel J. Gualardo, M.A., CSP, FASSP
Learning Objectives:
Review various types of safety management systems and evaluate their application to the safety function
Practice methods for assessing the performance of a safety management system
Evaluate leading metrics and determine how they may benefit your organization
Use effective leadership and communication skills, training and ethical behavior to improve safety performance
---
View Other Courses