BUSINESS AND LEADERSHIP SKILLS
Whether you're part of a large corporate team or a safety team of one, the right business and leadership insights can help you support the goals of your business and elevate your safety successes. The following courses help prepare you to take your new technical knowledge back to leadership and make sure safety has a seat at the table in your organization.
Advanced Safety Management Methods
Monday, February 13 – Wednesday, February 15 | Advanced | 2.1 CEUs
Safety management no longer is a compliance-driven approach to systems, best practice thinking and concepts. This contemporary approach is influencing the way safety professionals deliver guidance and direction to their organizations. Whether you are an executive-level safety professional or an emerging safety leader, you will develop knowledge and tools to greatly improve safety performance in your organization.
Instructor(s): Joel Tietjens, CSP, CSHM, FASSP
Learning Objectives:
Manage organizational safety by applying methods established by recognized and respected contemporary management innovators, behavioral scientists and great leaders in organizations and occupational safety and health (OSH)
Apply strategy and techniques focused on risk, business and the reality of human performance to provide another dimension to OSH management in your organization
Demonstrate safety leadership that will build a connection with senior leaders and inspire workers to perform the best safety practices
---
ANSI/ASSP Z16: Safety Metrics For the Modern Safety Professional
Tuesday, February 14 | Intermediate | 0.7 CEUs
Modern safety professionals must understand many kinds of metrics and how to work with management to choose the right ones. Following the new ANSI/ASSP Z16.1 standard, this course will explore the use of balanced scorecards, leading indicators and other metrics that can help you understand your safety program's effectiveness. Learn the history of traditional metrics, how they've been used and why they shouldn't be the only way you measure success.
Your registration includes a copy of the ANSI/ASSP Z16.1-2022 Safety and Health Metrics and Performance Measures.
Instructor(s): C. Gary Lopez, MS, CSP, FASSP, DSS
Learning Objectives:
Apply traditional lagging indicators, such as incident rates and lost-time incident rates
Select leading indicators and apply them to improve culture and management accountability for safety
Explain the types of metrics being used to measure safety performance
Measure losses beyond direct costs
Understand the financial impact of key metrics
---
Are You Speaking the Right Language? Multicultural Consideration for Safety & Training
Thursday, February 23 | Intermediate | 0.7 CEUs
With the increase of globalization, cultural diversity or multiculturalism in the workplace has grown. Gain insight on cultural differences, assess their impact on your organization and discuss why these considerations matter in safety.
Instructor(s): Eldeen Pozniak, CRSP, CHSMSA, CMIOSH, FIIRSM
Learning Objectives:
Assess the effects of multiculturalism on workplace safety
Develop stronger cultural intelligence through knowledge of five cultural dimensions
Apply specific considerations when planning communications, teamwork and training
---
Becoming an Effective Independent Consultant
Monday, February 20 | Intermediate | 0.7 CEUs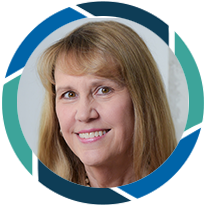 Occupational safety and health (OSH) professionals often have expertise in specific industries or areas of practice that they would like to share with other organizations. The challenge is that technical expertise is not enough to start a consulting practice and make that business financially successful in the long term. Learn what it takes to run a consulting business beyond providing OSH expertise. Discuss the traits entrepreneurs have found beneficial; review basic business operations such as business plans, legal structure, financial issues, insurance, pricing strategy, proposals, contracts and letters of agreement; and recognize the marketing and sales processes you will need to bring in work. Connect with other OSH professionals at different stages of their consulting journey and gain insight from a safety professional who successfully transitioned from employee to consulting firm owner.
Instructor(s): Deborah Roy, M.P.H., CSP, COHN-S, CIT, FAAOHN, FASSP
Learning Objectives:
Discuss the traits often found in successful entrepreneurs
Identify basic business operations of an independent consulting practice
Discuss three methods of pricing safety and health consulting services
Describe three marketing strategies that can differentiate consulting products or services
Identify the key elements of a winning proposal
---
Building Employee Engagement for a Strong Safety Culture
Wednesday, February 15 | Intermediate | 0.7 CEUs
This course provides practical recommendations for safety professionals, managers, leaders and other stakeholders. A portion of the content is derived from peer-reviewed articles that are based on research, safety management system guidelines, evidence-based case studies and the thinking of key psychologists in the safety field. Participants will discuss how to develop a strong safety culture and identify tools for meaningful engagement. The course will also explore differences between the roles of safety professionals, frontline supervisors and senior leaders.
Instructor(s): Earl Blair, Ph.D., CSP, FASSP
Learning Objectives:
Explain the benefits of employee engagement
Identify key strategies for building a strong safety culture
Describe the factors that motivate employees
Advise leadership on how to engage employees in safety
Apply lessons from case studies
---
Business Economics for Safety Professionals
Monday, February 13 – Tuesday, February 14 | Intermediate | 1.4 CEUs
Build your understanding of tools you can use to evaluate and select projects that contribute to the welfare of the workforce and the organization. Apply these tools to determine the economic and fiscal impact of a project, including the impact on the major stakeholders involved and well as the projects' risks and sustainability. Take away practice guidance and tips for communicating these recommendations in the language of the C-suite.
Instructor(s): Lawrence Schulze, Ph.D., P.E., CPE
Learning Objectives:
Discuss the universal application of economic principles
Review the basic economics analysis process
Build skills to help you solve economic analysis problems
Employ techniques for evaluating competing projects/assets
Develop skills to present analyses results to the C-suite
---
Business Strategies For the Safety Executive
Friday, February 24 | Advanced | 0.7 CEUs
As a safety executive, your goal is to align safety management with organizational objectives. This course will help you build skills to apply proven strategies for demonstrating the impact of safety initiatives. You will also improve your ability to influence others, actively listen and think creatively.
Instructor(s): Mark Hansen, M.S., P.E., CSP, CPEA, FASSP
Learning Objectives:
Practice techniques for communicating with senior management
Develop your personal leadership qualities and skills
Outline effective methods for achieving safety excellence
Review effective ways to influence peers as well as the C-suite
---
Confronting Business Dilemmas in OSH Consulting
Thursday, February 23 | Intermediate | 0.4 CEUs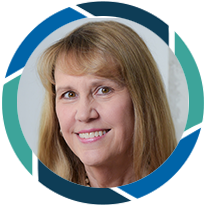 Even established consulting firms face business dilemmas. These can range from people-related issues (such as how and when to add employees or contractors) to unrealistic business demands to questions about business growth. Practice considering various ways to resolve these dilemmas through case studies and group exercises. This process will help you hone your decision-making skills and gain insight into challenges you may not yet have faced.
Instructor(s): Deborah Roy, M.P.H., CSP, COHN-S, CIT, FAAOHN, FASSP
Learning Objectives:
Discuss two common financial issues in a consulting practice
Describe challenges that you may face when growing a consulting business
Identify key factors in determining the need to hire employees or contractors
---
Developing Your Next-Generation Leadership Star
Thursday, February 23 | Intermediate | 0.7 CEUs
Using mind mapping and network of influence mapping, as well as many examples based on the popular TV show "Ted Lasso," you will develop skills and review strategies to develop next-generation leaders. If you're an emerging leader, you will also gain insights about working with established leaders to develop organizational context and craft a lasting vision for career success.
Instructor(s): Wyatt Bradbury, M.Eng., CSP, CHST, CIT; Gabe Encarnacion
Learning Objectives:
Distinguish the strengths and opportunities for growth within your multigenerational team
Synthesize the definitions of the terms "leader," "manager" and "culture," and review their application within an organization
Formulate strategies to bridge gaps within your workforce with the purpose of building up the next generation of leaders
Develop a culture where knowledge transfer and leadership development are the norm
---
Forging Your Replacement: Developing The Next Generation Safety Leader
Friday, February 17 | Intermediate | 0.7 CEUs
Our profession is undergoing a transition as the pioneering generations of safety leaders transition with the naturally changing dynamics of the workforce. Build your knowledge of how senior leaders can act with intentionality to influence the next generation of safety professionals. Exploring communication theory, best practices related to mentoring and the network of influences that helped the presenters rise within the profession can help you craft a plan for intentional action.
Instructor(s): Wyatt Bradbury, CSP, CHST, CIT; Daniel Hopwood, M.P.H., CSP, SMS, ARM
Learning Objectives:
Determine strategies you can use to successfully communicate in a variety of methods to diverse employee populations
Establish the characteristics of the mentor and mentee and of the relationship between these roles
Employ the roles of mentor and mentee and how these roles can interact successfully for the benefit of both parties using the mentor: mentee phase model
Formulate a leadership tree identifying the key influences that have impacted you as a leader and how to transfer those influences to support the growth of the next generation of professionals
Develop strategies to implement communication, foster collaboration and mentoring, and drive next-generation development
---
How to Write and Tell Effective and Powerful Stories
Tuesday, February 21 | Intermediate | 0.7 CEUs
Stories are one of the most powerful tools we have, helping us bond, relate, empathize, contextualize, persuade, communicate and even survive. In this course, you'll write, share, listen, give and get feedback, and get comfortable with the storytelling process. By the end, you'll have written a couple of scenes, a story spine, an opener and an ending using a worksheet that will guide you toward an effective structure.
Instructor(s): Jonathan Klane, M.Ed., CSP, CIH, CIT
Learning Objectives:
Create narrative-based content to use in future training courses
Compare and contrast the benefits (and challenges) of using narrative rather than traditional approaches
Explain the typical structure and format of creative nonfiction
Demonstrate how to create meaningful stories for communication, persuasion or training courses
Communicate and train more effectively with storytelling
---
Influential Leadership Skills
Thursday, February 16 – Friday, February 17 | Advanced | 1.4 CEUs
Safety has evolved from a function that provides only technical expertise to one that provides leadership at all levels of an organization. Contemporary safety professionals must influence executive management through effective guidance and direction. Whether you are an executive-level safety professional or an emerging safety leader, you will learn the principles of leadership, strategic thinking and planning; discuss techniques for influencing executive, middle and line management; review expected ethical behavior; and discuss how to select the best management model to improve your organization's safety performance.
Instructor(s): Joel Tietjens, CSP, CSHM, FASSP
Learning Objectives:
Apply the principles of leadership, participating in strategic thinking and planning to lead organizational safety
Determine the occupational safety and health (OSH) model that would most benefit your organization
Demonstrate the unique traits of successful leaders to inspire and influence workers to improve safety performance
Develop a stronger connection to your executive, middle and line leaders
Integrate new concepts in OSH management and leadership into your organization
---
People-Based Safety: The Human Dynamics of Achieving an Injury-Free Workplace
Tuesday, February 21 | Advanced | 0.7 CEUs
This course will focus on the individual, culture and system factors that influence safe and at-risk behaviors. Participants will learn the principles of behavior-based psychology, hazard recognition and human error reduction, safety leadership, and employee involvement. Explore how to design jobs to improve safety performance.
Instructor(s): Steve Roberts, Ph.D.
Learning Objectives:
Describe the components of an ideal safety culture
Use principles of behavior-based psychology to facilitate an ideal safety culture
Explain the continuous improvement process, integrating the best aspects of behavior-based safety and human and organizational performance
Understand leadership's role in supporting an ideal safety culture
Identify hazard recognition traps and reduce human error
Use safety culture assessments to identify and drive improvement opportunities
---
Professional Ethics for the Safety Leader
Thursday, February 16 | Intermediate | 0.7 CEUs
This course provides insight into the world of professional ethics. It will provide context and experiential learning opportunities through lectures and group activities. An exploration of ethics from a historical perspective will seek to expand your understanding of how ethics have been viewed and used throughout civilization. Groups will analyze various professional codes of conduct and codes of ethics, evaluating what they do and do not say for the safety profession. Then, they will use a practical approach, as presented through case studies, to present new guidelines on ethical behavior in safety. Enhancing your understanding of ethics, and how you can unwittingly be persuaded into unethical behavior, will enrich your career and strengthen your credibility.
Instructor(s): Wyatt Bradbury, CSP, CHST, CIT; James Boretti, CSP
Learning Objectives:
Demonstrate a general understanding of ethics in the safety profession
Perform ethically while working in the safety profession
Explain how to use ethical behavior to manage interdisciplinary relationships
Evaluate situations in the context of professional ethics, ethical codes, individual understanding and the impediments of responsible action
---
Putting Servant Leadership Into Practice
Wednesday, February 22 | Intermediate | 0.7 CEUs
This course not only turns conventional leadership on its head, but it also shows you how to put it into action and grow team members into servant leaders. You will use a skills inventory to evaluate yourself and take away guidance for using it to develop your team. Practice using a proven method to grow servant leaders and transform your organization.
Instructor(s): Mark Hansen, M.S., P.E., CSP, CPEA, FASSP
Learning Objectives:
Discuss the background and history of servant leadership
Review the characteristics of servant leadership
Practice putting servant leadership into action
Practice using a skills inventory
Review relevant case studies to identify potential results of this approach
---
Qualified EHS Trainer Workshop
Wednesday, February 22 | Intermediate | 0.7 CEUs
Based on ANSI/ASSP Z490, Standard for Criteria for Accepted Practices in Safety, Health and Environmental Training, this interactive skills development workshop is designed to help you become a better trainer and deliver engaging training events. This course will explain the qualified trainer requirements found in the standard and will teach you effective methods for improving your training development and delivery. The course will focus on adult learning theories and applied methods.
Instructor(s): Daniel Snyder, Ed.D., CSP, CHST, CIT; Regina McMichael, CSP, CIT
Learning Objectives:
Describe attributes of a qualified trainer
Assess learner needs
Develop measurable learning objectives
Implement engaging learning activities
Evaluate training effectiveness
---
Selling Safety in Your Organization
Monday, February 13 | Intermediate | 0.7 CEUs
Selling the idea of safety is about influencing employees, including upper management, to do more than simply comply with regulations. We can have all the technical skills and the best policies, procedures, and training, but compliance will be difficult to achieve if employees don't see the benefit or the need to change. This course will help you understand and apply the three key components of selling: vision, knowledge and heart.
Instructor(s): Patrick Karol, CSP, SMS, CIT
Learning Objectives:
Assess your leadership skills by completing a self-assessment
Develop a personal action plan designed to build your safety leadership skills
Describe the importance of influencing organizational behaviors and decisions to improve safety outcomes
---
Sell What You Know: Build Your Brand and Make Money Doing It
Tuesday, February 21 | Beginner | 0.4 CEUs
Product development can help consultants create new income streams, demonstrate their expertise, and build their business and personal brands. This course will cover the many product development options available to consultants and others hoping to grow. Brainstorm with other attendees and get feedback on your ideas.
Instructor(s): Linda Tapp, M.S., CSP, ALCM, CPTD
Learning Objectives:
Understand the importance of branding and what it means for individual and company success
Generate and test product ideas
Create a product that aligns with personal or company branding goals
---
Solving the "S" in ESG: The Role of the EHS Professional
Wednesday, February 22 | Intermediate | 0.4 CEUs
Develop your foundational knowledge of environmental, social and governance (ESG) and its critical role in organizational success. In addition to deepening your understanding of major ESG elements and how they interact, you will learn about success and challenges so you can avoid common pitfalls. In particular, the course will help you understand the social elements of ESG and how you can use standards and applied metrics as an EHS professional to influence outcomes and drive these efforts.
Instructor(s): Kevin Weaver, M.S., CHMM, CEA, REPA
Learning Objectives:
Discuss why ESG matters to organizations
Review the fundamental elements of ESG
Discuss how to use leading and strategic metrics to measure safety performance
Explain the impact of the regulatory climate leading into tomorrow
---
Technical Writing For the Safety Professional
Friday, February 24 | Beginner | 0.7 CEUs
Learn a proven process for planning, writing and editing technical documents — including steps such as analyzing your audience, formatting your documents, conveying complicated information and using effective graphics. Practice producing and analyzing common technical writing documents, such as safety and health manuals, memos, letters, emails and reports.
Instructor(s): Cynthia Braun, CSP, CHMM, CIT
Learning Objectives:
Identify key principles of technical writing
Explain the difference between safety policies, programs and procedures
Develop strategies for organizing and developing content
State three common pitfalls of technical writing
Identify ways to avoid plagiarism
---
The Lost Art of Negotiation
Monday, February 20 | Beginner | 0.7 CEUs
Safety professionals often struggle to negotiate financial details with vendors, employees and senior management, simply because they have limited experience talking about money. This course will provide skills and exercises you can use to negotiate your salary. Practice having important financial conversations that make a difference in your career and the success of your safety program.
Instructor(s): Mark Hansen, M.S., P.E., CSP, CPEA, FASSP
Learning Objectives:
Name the elements of successful negotiation
Practice active listening and confident body language
Demonstrate emotional control
Understand negotiating tactics
---
The Safety Superpower: Influence!
Monday, February 20 | Intermediate | 0.7 CEUs
As safety professionals, we need to lead, persuade others and maximize our personal impact on individuals, groups and organizations. The ability to influence is an essential leadership skill. To influence is to have an impact on the focus, attitudes, opinions, choices and behaviors of others.
Instructor(s): Eldeen Pozniak, CRSP, CHSMSA, CMIOSH, FIIRSM
Learning Objectives:
Understand influential leadership concepts
Describe and apply the six fundamental principles of persuasion
Use logical, emotional and cooperative appeals to better protect your team
---
View Other Courses