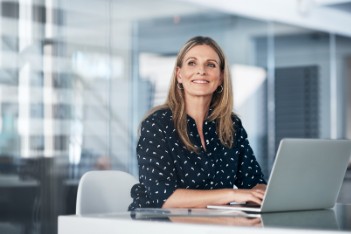 The words "certification" and "certificate" sound similar. But in safety and many other professions, they signify very different things.
Both safety certifications and certificates can help you learn what you need to succeed, and many people ultimately earn varieties of both throughout their careers. If you're deciding where to start, the first step is to assess where you are in your career. For example, some new college graduates start with a certification that will help them land their dream jobs. Some mid-career safety professionals seek out certificates that will help them move seamlessly into new industries.
Once you have a handle on your current situation, the second step is to set goals based on where you'd like to go. The options are virtually limitless with motivation and the right education. Whether you're heading for a top leadership role or are a lifelong learner who wants to know as much as possible about as many subjects as possible, certification exam prep and certificate programs can help you get there.
No career paths follow a straight line – especially not the interesting ones. However, it can be helpful to examine how others in your situation have educated themselves and applied their knowledge in the workplace. Here are three types of safety professionals, and the learning trajectories they often pursue.
"I've worked hard, earned a degree and need to show employers my value."
Want to demonstrate your mastery of key safety topics? Work toward a certification from an accredited institution such as the Board of Certified Safety Professionals (BCSP). Providing proof that you've met the rigorous requirements of the safety profession is a great way to distinguish yourself from other candidates in the job market.
BCSP and ASSP are separate-but-aligned organizations, and as such we're committed to helping you earn the certification or certifications you need to achieve your career goals. We offer certification exam prep courses for those studying for the associate safety professional (ASP), certified safety professional (CSP), construction health and safety technician (CHST), occupational hygiene and safety technician (OHST) and safety management specialist (SMS) exams.
"I'm a versatile, certified safety pro, and I want to recertify every single time."
Your career is well underway, and you want to continue growing and becoming the best you can be. If you've already earned your BCSP credentials and are looking for the most useful, interesting and cost-effective ways to earn continuing education units (CEUs), consider following one of our certificate program paths.
By earning CEUs through our certificate programs, such as the Certificate in Safety Management or Risk Assessment, you can knock out two birds with one stone. Earn a certificate that reflects the ways your knowledge and experience are growing, and take a step toward recertifying the credential you've already earned. It's a win-win.
"I'm interested in learning the leadership skills I need to advance my career."
You have an established safety career, but it's time to move forward. If you've got your eye on a promotion or are thinking about switching industries, a certificate program path can be a helpful stepping stone. Not only can you hone your understanding of key safety topics, but you can also focus on the "soft" skills that make you a better leader.
If you're interested in advancing outside your current field, we offer subject mastery certificate programs such as ISO 45001 and Managed Fall Protection. If you see yourself heading for the C-suite, you might want to consider our Executive Program in Safety Management or Global Safety Management Certificate.
---
Ready to continue your education? SafetyFOCUS is a fast and cost-effective way to earn up to 5.6 CEUs. Register now.