Michael Acree, CSP, ASP, SMS, CET, CHST, OHST, STS
Mr. Acree has 40 years of experience as a safety professional involved with diverse safety issues. He has demonstrated successful implementation of continuous improvement safety processes for both public and private organizations. He is recognized as a Certified Safety Professional by the Board of Certified Safety Professionals (CSP). He has served as a successful mediator with OSHA to reduce or eliminate penalties, lower OSHA incident rates, and assist companies for preparation for the OSHA VPP audits.
Teaching: OHST Exam Prep Course
---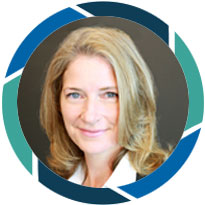 Kristen J. Bell, MA, MBA
Ms. Bell works with US and multinational companies to prevent serious injuries and fatalities. She is a consultant and business leader with 25 years' experience in human performance, safety leadership, and culture change. Kristen founded Krause Bell Group with Dr. Tom Krause in 2015 to accelerate the prevention of injuries and fatalities in industrial and healthcare settings. Kristen holds Masters' degrees in both Psychology and Business Management and is a Certified Executive Coach. She is a member of the American Society of Safety Professionals, the National Safety Council, and the Campbell Institute. She is an associate member of the American Psychological Association and the Society for Industrial-Organizational Psychology.
Teaching: 7 Insights Into Safety Leadership
---
Dr. Jeanette Black, EdD, SPHR-SHRM SCP
Dr. Black is a published author, researcher, Associate Professor, Academic Director and has held advisory roles across a wide sector of industries: healthcare, insurance, manufacturing, and higher education. Dr. Black's work focuses on developing psychologically healthy workplaces and organizational cultures leveraging organizational success and mitigation of organizational risk. Dr. Black is a member for the US Task Advisory Group (TAG), ANSI/ASSP/ISO Standard 45001,Occupational Health and Safety Management Systems: Psychologically Healthy Workplaces and is an approved trainer for ASNI 45001 with the American Society for Safety Professional (ASSP). Dr. Black graduated from the University of St. Thomas, Minneapolis, MN Doctoral Program in Organization Development in 2007. She is also a certified Senior Human Resource Professional and instructor for the Society for Human Resources (SHRM).
Teaching: Psychological Health and Safety in the Workplace Based on ISO 45001
---
James Boretti, CSP
With over 30 years of experience, James has an extensive background in the field of Safety & Health. He is currently President of Boretti, Inc., a professional SH&E firm that designs, develops and implements safety, health and environmental solutions. He is a Professional Member of the ASSP and is the Regional Vice President for Region I. He is a past member of the Society (ASSP) Professional Conduct Committee, Finance Committee and Business of Safety Committee. He has Chaired, been a member of and presented at several ASSP safety symposia. James has also served on the Society Council on Professional Affairs and has been President of two Chapters: Central Valley and Orange County in California. James is a recipient of the Central Valley Chapter Safety Professional of the Year Award, Society President's Award for Continual Leadership & Mentoring, and the Culbertson Award for Volunteerism.
Teaching: Establishing Your Place in the C-Suite; Corporate Safety Management (Section 2)
---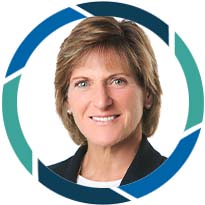 Cynthia E. Braun, CSP, CET, CHMM
Ms. Braun is the President of Braun Safety Associates and Celebrate Safety, Inc. in Littleton, Colorado. She has 26 years of consulting and training experience in OH&S, environmental, industrial hygiene and transportation compliance. She develops and audits management systems, conducts OSHA compliance assessments, writes policies/programs/procedures, trains all levels of employees and provides oversight for construction and manufacturing projects. Ms. Braun is the recipient of ASSP's "100 Women Making a Difference" Award from the Women in Safety Excellence (WISE) Group.
Teaching: Technical Writing Skills for the Safety Professional
---
T. Shane Bush
Mr. Bush is the co-founder of BushCo, Inc. whose primary mission is to "assist companies in eliminating unwanted outcomes related to human error" through the implementation of Human Performance Improvement (HPI). Shane has provided Keynote addresses and/or facilitated the 3-day HPI Practitioner course in Canada, England, Italy, Sweden, China, Singapore, Bangkok, Bali, Australia as well as numerous locations in the United States. Shane has a BS and MS in Industrial Safety, is a Registered Radiation Protection Technologist, and Certified as a Human Performance Technologist. Shane works as an Adjunct Professor at the University of Idaho.
Teaching: Advanced Human Performance Techniques for Safety Professionals
---
Richard Cartwright, PE, CHMM, CPIM
Mr. Cartwright has an MBA in Operations Management from Indiana University, and a BES in Chemical Engineering from Brigham Young University. He is an internationally recognized motivational platform speaker and blogger on Hazardous Materials Management topics. Mr. Cartwright is a past president of the Alliance of Hazardous Materials Professionals (AHMP); recipient of the prestigious "Pete Cook Founders Award" for distinguished lifetime leadership, dedicated service, and professional achievement within the hazardous materials management profession; a "Fellow" of the Institute of Hazardous Materials Management, and author of "Hazardous Materials Management 365 Days a Year". Currently, he serves as an AHMP Global Goodwill Ambassador.
Teaching: CHMM Exam Prep Course
---
Thomas F. Cecich, CSP, CIH
Mr. Cecich is president of TFC & Associates a safety, health and environmental management consulting firm. He serves as a strategic board advisor for Avetta, LLC. He is also a member of the ORCHSE Strategies Consulting Group in Washington, DC. He was previously vice president of EHS Global Business Support at the pharmaceutical company GlaxoSmithKline where he had global EHS responsibility for 100 global manufacturing sites with 100,000 staff. He was installed as the 102nd president of the American Society of Safety Professionals. He is an ASSP Fellow, the Society's highest honor. He has also served on the Board of Certified Safety Professionals (BCSP) and is a past President of BCSP. He was previously the Chairman of the Board for the Manufacturing and Chemical Industry Council of North Carolina that represented 70 companies with 70,000 employees. Mr. Cecich was instrumental in launching the Center for Safety and Health Sustainability, a global nonprofit organization representing over 100,000 OSH professionals worldwide and served as the Center's first Board chairman. Mr. Cecich earned his bachelor's degree from the University of Miami and his master's degree from North Carolina State University, both in Industrial Engineering.
Teaching: Advanced Safety Management Methods; Influential Leadership Skills
---
Kenneth A. Clayman, SMS
Mr. Clayman is a Lead Associate with Booz Allen Hamilton, and possesses over 30 years of professional experience developing innovative management approaches and implementing strategies to reduce risk, improve processes and programs, and achieve optimal environmental, health and safety (EHS) management programs and systems performance. Mr. Clayman is an active participant among the core leadership for the U.S. Technical Advisory Group (US TAG) to Project Committee 283 for development of the ISO 45001 Occupational Health and Safety Management System (OHSMS) international standard, and a member of the U.S. delegation to PC 283. Mr. Clayman also is one of the U.S. delegates to the ISO/CASCO Joint Working Group 48, for establishment of ISO 17021-10 regarding auditing OHSMS's and competence of OHSMS auditors. Mr. Clayman is a certified auditor for ISO 9001 and 14001 (QMS and EMS). He is also a qualified OHSAS 18001 (OHSMS) auditor and has applied all three standards (ISO 9001, ISO 14001, and ISO 18001) for development, implementation and improvement of quality, environmental and health and safety management.
Teaching: Implementing ISO 45001 Course (Section 2); Internal OHSMS Auditing Using ISO 45001
---
Kelley Edmier, MS, CSP, CIT, CHST
Ms. Edmier is owner and president of Edmier Safety Training, Education and Consulting Services, utilizing her renowned communication skills to mentor and coach people in the classroom, in the field, and one on one. As a renaissance construction safety professional with over 30 years of experience, Kelley moves effectively and efficiently between the executive world and field staff ensuring everyone is safe, informed, and profitable. Currently, Ms. Edmier is a PhD candidate in the Safety Sciences Doctoral cohort at Indiana University of Pennsylvania, expecting to earn her PhD, in 2020.
Teaching: CIT Exam Prep Course
---
Robert (Bob) W. Edwards
Mr. Edwards is a Human & Organizational Performance (HOP) practitioner. Bob leads organizations away from the blame model and deeper into collaboration and into building a culture of continuous improvement by learning from workers and implementing their ideas. Bob has a BS degree in mechanical engineering from Tennessee Technological University and Master's degree in Advanced Safety Engineering Management from the University of Alabama Birmingham. His work experience includes time as a maintenance man, soldier in the U.S. Army, a design engineer, maintenance and technical support leader, safety leader and assistant plant manager.
Teaching: Human and Organizational Performance
---
Patricia M. Ennis, MS, CSP, ARM, CRIS
Ms. Ennis is a risk management and OSH professional with over 29 years' experience. She has expertise in many different areas including but not limited to construction, multifamily/property management, and health care, as well as zoo and animal management. Trish is the Executive Director for the Colorado Safety Association in Denver, CO. Trish Ennis has a Master of Science in Organization Leadership from Regis University, and a bachelor's Degree from the Evergreen State College in Olympia, Washington. Ms. Ennis has received many honors and awards including: The ASSP President Award, Charles V Culbertson Outstanding Volunteer Leadership 2007-2008, and the S.J. David M Clark Innovative Leadership Award (Regis University) 2012. Ms. Ennis served 10 years on the American Society of Safety Engineers (ASSE) Board of Directors as Region II VP, VP of the Council on Professional Development, and served as the 100th Society President in 2015.
Teaching: Building a High-Performing Team Using Strengthscope™; Strategic Thinking for Excellence in Safety
---
Paul A. Esposito, CSP, CIH
Since 1997, Mr. Esposito has been President of STAR Consultants, Inc. With almost 40 years of technical experience, Mr. Esposito has led Health, Safety and Environmental (HSE) consulting organizations for over 30 years, giving him a breadth of experience working with leading companies worldwide. He has a Master's in Health and Safety from Johns Hopkins University, is a Certified Industrial Hygienist (CIH), a Certified Safety Professional (CSP), and was a Safety Management Specialist (SMS). He is also the lead developer and instructor for the ASSP Risk Assessment Certificate Course and the Safety Management Specialist course. He is also a facilitating instructor at Eastern Kentucky University for their master's program. Mr. Esposito is a member of the ISO 31000 TAG (262), Risk Management and Risk Assessment, as well as a member of the ANSI Z16 development team (Safety and Health Metrics and Performance Measures).
Teaching: Risk Assessment Course (Section 2); Bowtie Risk Assessment
---
Joshua J. Franklin, CSP, ARM, CET
Mr. Franklin currently serves as the Business Growth and Partnership Director for the Board of Certified Safety Professionals. Josh is a military veteran who began his U.S. Air Force career in 1997 as an aircraft crew chief in Spokane, Washington and Geilenkirchen, Germany. In 2004, Josh re- trained into Occupational Safety and culminated his nearly 21-year career as the Air Force's Safety career field manager, where he oversaw the training and development of 781 military safety professional across the globe. Josh previously served as an adjunct faculty member at Embry Riddle Aeronautical University where he taught courses on business strategy and safety and health. Josh holds a Bachelor of Science from Embry-Riddle and a Master of Business Administration from Walden University.
Teaching: Level Up: Add World-Class Value, Break Through Your Career Plateau and Earn a Promotion Fast
---
Shawn M. Galloway
Mr. Galloway is the President and Chief Operating Officer of ProAct Safety and coauthor of several bestselling books, has authored over 500 podcasts, 200 articles and 100 videos on the subject of safety excellence in culture and performance. As an internationally recognized safety excellence expert, he has helped hundreds of organizations within every major industry, achieve and sustain excellence in performance and culture. Shawn also recently received an award and honor by the ASSP Council on Practices & Standards for his significant contributions. National Safety Council calls him a "Global safety excellence expert" and a "Top-rated speaker" and listed him in the Top 40 Rising Stars of Safety. EHS Today magazine listed him in The 50 People Who Most Influenced EHS and ISHN magazine listed him in the POWER 101 – Leaders of the EHS World and their new list: 50 Leaders for Today and Tomorrow.
Teaching: Behavior-Based Safety for Today's Realities
---
Krista S. Geller, Ph.D.
Ms. Geller, graduated in 2002 and 2005 with her Masters and Doctorate degrees in Human Development at Virginia Tech. Her focus was in Family Studies, Gerontology, and Marriage and Family Therapy, pinpointing the significance of interpersonal relationships throughout the human lifespan. Her exposure to human-relations research led Krista to compare systematically the aging populations in Sweden versus the United States. In 2012, she became the People-Based Safety (PBS) Global Manager for Bechtel Corporation. As a PBS teacher, coach, and consultant, Krista helped employees develop the competence and courage to actively care for the safety of themselves and their co-workers. She travelled worldwide to assist in adapting the PBS process to various cultures, languages, and work processes. She recently published two books co-authored with her dad; Actively Caring for People's Safety: How to Cultivate a Brother's/Sister's Keeper Work Culture and 50 Lessons to Enrich Your Life: Proven Principles from Psychological Science. Her mission: to inspire people to take the time to actively care for the safety of themselves and others.
Teaching: Actively Caring for People's Safety
---
Philip E. Goldsmith, CSP, ARM, FASSP
Mr. Goldsmith is a safety and risk management consultant, providing practical, risk-based programs for the control of organizational exposures. He has served as the chief risk officer for the National Gallery of Art and the Federal Emergency Management Agency in Washington DC. Prior to his federal career, he was managing director of a risk management consulting firm in Boston, Massachusetts. Phil is a Certified Safety Professional, a Fellow of ASSP, and ASSP's Edgar Monsanto Queeny Safety Professional of the Year. He has developed and taught professional development seminars for ASSP and other organizations for over 30 years.
Teaching: Risk Management for the Safety Professional; Workers' Compensation for the Safety Professional
---
Samuel J. Gualardo, CSP, FASSP
Mr. Gualardo is a dynamic and nationally recognized expert in occupational safety and health management, who has lectured and consulted extensively both nationally and internationally and has authored books and articles on safety management. His consulting firm, National Safety Consultants Inc. specializes in helping organizations significantly change their safety culture and attain safety performance excellence. Mr. Gualardo serves on the faculty at Indiana University of Pennsylvania as Director for the federally mandated PA-OSHA Consultation Program. Mr. Gualardo is a past President of the American Society of Safety Professionals, and a past President of the Board of Certified Safety Professionals. In 2011, Mr. Gualardo was awarded the honor of Fellow by the American Society of Safety Professionals. Mr. Gualardo holds a B.S. in Safety Management and a M.A. Degree in Labor/Industrial Relations and is a Certified Safety Professional.
Teaching: Corporate Safety Management (Section 1); Leadership Techniques to Effect Change; Creating Line Management Safety Leadership; LeadSAFE: Leadership Based Safety and Risk Management Process
---
Cathy A. Hansell, J.D.
Ms. Hansell has led global culture change and management system redesigns, as an executive leader in safety, health, environment (SHE), product stewardship, sustainability and manufacturing areas, at AlliedSignal, BASF and American Standard. Cathy received a JD in Law, a MS in Environmental Toxicology (NYU Institute of Environmental Medicine) & a BS in Environmental Science & Engineering. Cathy holds thirteen certifications in Safety, Six Sigma, Quality, Sustainability and ISO 45000. She was awarded "One of the Top 100 Women in Safety" from the American Society of Safety Professionals. As the President of Breakthrough Results for the last twelve years, her firm leads companies to achieve superior risk reduction and new business value through company-wide culture transformation and sustainable, strategic business processes and systems.
Teaching: Advanced Safety Management Methods; Influential Leadership Skills
---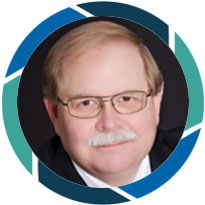 Mark D. Hansen, P.E., CSP, CPE, CPEA, FASSP
Mr. Hansen has a B.S. in Psychology and a M.S. in Industrial Engineering, specializing in Safety and Ergonomics, both from Texas A&M University. Mr. Hanse is a Licensed Professional Engineer (TX), a Certified Safety Professional, a Certified Environmental Auditor, a Certified Process Safety Auditor and a Certified Professional Ergonomist. Mr. Hansen has over 30 years' experience in the oil and gas industry in EH&S at both domestic and international locations. He is currently the Past-President and Fellow of the American Society of Safety Professionals (ASSP) and continues to serve as Chairman of the Business of Safety Committee. He is the past recipient of the Edgar-Queeny Monsanto Safety Professional of the Year Award in 1992-1993 and the Culbertson Outstanding Volunteer Service Award in 1991-1992 issued by ASSP.
Teaching: Servant Leadership
---
Katherine A. Hart, Ed.D.
Ms. Hart's driving passion and unsurpassed expertise is guiding and supporting individuals and groups navigating change and transformation. She provides women (and men) in mid-life transition with the support and resources needed to re-imagine and lead even more abundant, joy-filled and purpose driven lives. Kathy has dedicated her life to transforming those around her. As a young adult Red Cross volunteer, she worked with disaster victims to transform them into courageous survivors. Her girlhood passion of helping others evolved into a career in safety and health, and later organization development, working with executives and front-line leaders to transform entrenched bureaucracies into caring, safe and healthy businesses. In 2012 she was recognized by the American Society of Safety Professionals Women in Safety Excellence as one of the top "100 Women Making a Difference in Safety".
Teaching: Building Your Brand Identity; Coaching to Improve Safety and Health Performance
---
Michael W. Hayslip, Esq., P.E., CSP
As a subject matter expert in OSHA matters including trenching and excavation work, confined spaces, scaffolding and fall protection; Mike has 30+ years of hands-on experience serving clients from private firms, municipalities, state organizations and train-the-trainer OSHA training institutes. Mike serves as an expert witness also having taught over 10,000 craft professionals in occupational safety and health matters.
Teaching: ANSI Z490 Training Techniques, Safeguarding Employees Who Work Alone, Techniques for Hazard Recognition
---
Mark A. Hernandez, CHST
Mr. Hernandez is currently working for Marathon Petroleum at Galveston Bay Refinery as part of the BBS & Engagement Team. In 2012, he launched Multiply Leadership development company. Multiply Leadership has over 20 years of safety experience and the only safety professional who has worked for the US Department of Labor, OSHA for 12 years and an Independent Certified John Maxwell Speaker, Trainer, and Coach. Mark joined John Maxwell Certification program in 2011 as a Founding Member and part of a Global Team representing over 20,000 members in over 125 countries. In 2017, he co-authored two book projects which both made the Amazon Best Sellers List: Business Leader Success! And A Bigger Purpose.
Teaching: Becoming a REAL Leader: Principles and Practices for Accelerating Performance
---
Todd R. Hohn, CSP
Mr. Hohn, prior to joining ONE Gas as its Managing Director led PG&E's Health, Safety and Injury Management Practice. Before joining PG&E Todd was the Founder and Executive Director of UL's Integrated Health & Safety Institute where he acted as the global safety ambassador promoting safe living and working environments around the world. Todd was a U.S Delegate for the creation of the new ISO 45001 global standard, was the Honors and Awards Chairperson for ASSP's Construction Practice Specialty and is an Advisory Board Member for MIT's Academy of Management Discoveries and Errors and a Board Delegate for NSC. Prior to working with UL, Todd worked with both Industrial Scientific and CNA Insurance. Todd received his B.S. degree in Safety from Illinois State University and completed the Advanced Executive Education Program at the University of Pennsylvania's Wharton School of Business, as well as the Executive Development Program at Yale University's School of Management.
Teaching: Analytics for Safety: A New Approach to Performance Measurement; Beyond Compliance: A Healthier Workplace Makes for a Safer Workplace; Leveraging the New View to Operationalize Serious Injury and Fatality Prevention
---
James C. Howe, CSP
Mr. Howe is a certified safety professional and currently the president of Safety Solutions, a consulting firm specializing in management systems and the application of systems thinking to health and safety. He is a recognized expert in machinery and equipment risk assessment, health and safety management system improvement, accident investigation and regulatory compliance. Jim has extensive experience working with companies and unions at more than 350 workplaces and participated in more than 85 fatality investigations. Jim is the chair of the ANSI (American National Standards Institute) Z10 the Occupational Health and Safety Management System standard. Jim is a member of the leadership team for the United States Technical Advisory Committee to ISO 45001, the International Occupational Health and Safety Management Standard.
Teaching: Systems Thinking: Avoid Creating Tomorrow's Problems With Today's Solutions; Implementing an ANSI/ASSP Z10 Management System Based on the New View of Safety
---
Jay Jamali, CSP, CHCM, CHMM
Mr. Jamali is the Safety Director for Enviro Safetech. He holds a Bachelor of Science Degree in Occupational Safety and Health with a minor in Industrial Hygiene. With over 30 years of experience as a full-time safety professional Mr. Jamali has developed written confined space entry and rescue programs for multiple sites; provided hundreds of confined space entry and rescue training classes; ran confined space rescue drills for companies and fire departments; audited confined space programs for multiple companies; provided rescue standby services; and completed Rescue Level I training with FEMA Task Force 3. Mr. Jamali received the Safety Professional of the Year (SPY) for the Greater San Jose ASSP chapter; the Simpson Silva citizen award by the San Jose Police department for bravery; and the Red Cross Alameda County lifesaver award.
Teaching: Confined Space Assessment, Entry and Rescue; Lockout/Tagout (LOTO) A to Z
---
James 'Skipper' Kendrick, CSP, FASSP
Mr. Kendrick holds a BS degree in Industrial Technology from Louisiana State University. He is a Professional Member of the American Society of Safety Professionals (ASSP) and a Certified Safety Professional (CSP) by examination. Skipper holds ASSP's Certificate in Safety Management and Executive Safety Certificate as well as a 32 Hour Certificate in Human Performance Improvement from the University of Idaho. He holds certification as a Six Sigma Green Belt. Skipper is a recipient of ASSP's highest honor, that of being named a Society Fellow and was recently inducted into the inaugural class of ASSP's Region III Safety Hall of Fame. He is a recipient of ASSP's National Edgar Monsanto Queeny Safety Professional of the Year Award and has been recognized as Safety Professional of the Year Greater Baton Rouge Chapter, Fort Worth Chapter and Region III. Skipper is the co-author and facilitator for Safety Management I & II and Corporate Safety Management. He is also a faculty member of the Society's Executive Safety Certificate program. James "Skipper" Kendrick, CSP is recognized as a thought leader in areas of management, leadership, safety, education and training.
Teaching: Safety Management I (Section 1); Safety Management II (Section 1)
---
Delaney King
Ms. King has worked as an instructor and adult educator for nearly 10 years. Holding her Bachelor of Education from the University of Saskatchewan and a Masters' Degree in Adult and Continuing Education from the University of British Columbia. Ms. King strives to deliver professional development workshops and seminars for all types of learners.
Teaching: eLearing Basics; Build a Safety Training Course; Understanding Generational Differences for a More Effective Workforce
---
Jonathan T. Klane, M.S., CSP, CIH, CHMM, CET
Mr. Klane is the Director of Strategic Change in Safety Culture & Programs at UC Davis. He is also a Risk Innovation Fellow in Professor Andrew Maynard's Risk Innovation Lab at ASU where Jon studies risk perceptions and how narrative impacts them as part of his PhD program in Human and Social Dimensions of Science & Technology (HSD) in ASU's School for the Future of Innovation in Society (SFIS). Jon's safety career spans over 30 years during which he taught both safety and management at two colleges as well as worked as a consultant providing industrial hygiene, training, and other services.
Teaching: Train-the-Trainer: If I'm Teaching, Why Aren't They Learning?; Creative Writing Workshop for More Impactful Training; Conflict Management and Resolution
---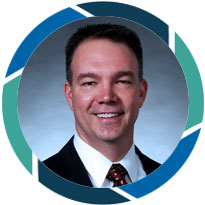 Thomas E. Kramer, P.E., CSP
Mr. Kramer is a safety consultant and structural engineer with 24 years of experience. As a dually registered professional engineer and certified safety professional, he has spent much of his career consulting with clients to reduce risk for workers at heights. He specializes in the assessment and design of fall protection systems, as well as fall protection program development. Mr. Kramer is Chair of the ANSI Z359 Committee and chairs two subcommittees (ANSI Z359.1 and .17). He also serves as the president of the International Society for Fall Protection. He has given more than 150 technical sessions and workshops on the topic. For his contributions to the safety profession, he received the Edgar Monsanto Queeny Safety Professional of the Year award in 2016.
Teaching: Effective Fall Protection Programs; Managed Fall Protection Course
---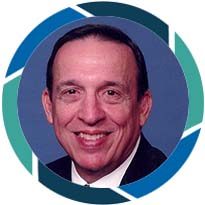 C. David Langlois, CSP, FASSP
David is President of Langlois, Weigand & Associates, Inc. holds a Bachelor of Science in Industrial Technology from LSU and a Masters Degree in Business Administration from the University of North Dakota. Mr. Langlois has taught college courses in Occupational Safety, Supervision, Training, and Maintenance Management. He has 20 plus years of experience and has taught professional development courses in safety inspections, accident investigations, industrial hygiene, safety audits, hazard recognition, substance abuse awareness, and safety management. He was recognized as an ASSP Fellow in 2010.
Teaching: Math Review for Certification Exams; ASP Exam Prep Course; CSP Exam Prep Course
---
Alan J. Leibowitz, CSP
Mr. Leibowitz is the President of EHS Systems Solutions LLC. Following a 35-year career as the senior Environment, Safety, Health and Security leader for ITT Corporation he now provides executive level support in strategic planning, program management, crisis response for leading global corporations. Alan is a leader in professional activities including his current role on the Boards of Directors for the American Board of Industrial Hygiene, the Center for Safety and Health Sustainability (CSHS) and The Occupational Hygiene Training Association (OHTA). He has previously served on the Board of Directors of the American Industrial Hygiene Association (AIHA), the National Association of Environmental Management (NAEM), the Registrar Accreditation Board (RAB) and as Chair of the Electronic Industries Alliance (EIA) Environmental Issues Council and the Environmental Committee of the Aerospace Industries Association (AIA).
Teaching: Business Continuity Planning
---
Kimlee Lindgren, MS, CHST
Ms. Lindgren is a safety and health consultant with over 37 years of experience. She currently is the lead instructor for construction and maritime at the Region 1 OSHA Training Institute Education Center (OTIEC). Prior to Region 1 OTIEC, she served as the Construction Curriculum and Industry Director for the OTIEC in San Diego for 20 years. Her expertise is in construction with previous employment with general contractors, specialty contractors, general industry, insurance companies and trade associations. Kim is also a former compliance officer for Cal/OSHA. She is a Professional Member of the American Society of Safety Professionals (ASSP), past president of the San Diego Chapter and 2018 recipient of the Construction Safety Professional of the Year award.
Teaching: Fall Hazard Awareness; Scaffold Hazard Management; Critical Issues in Construction Safety
---
C. Gary Lopez, MS, CSP, FASSP
Mr. Lopez graduated from West Virginia University with master's Degree in Safety. He has 40 plus years of experience in the pharmaceutical, chemical, medical devices and construction industries in both a domestic and international capacity ranging from the plant to the executive suite level. Currently risk consultant for Gallagher Risk Management Services; President of Risky Biz Services LLC. Gary has been a member of the American Society of Safety Professionals since 1977 and is a recipient of the Distinguished Service to Safety Award by the National Safety Council and the ASSP Bresnahan Medal for standards development.
Teaching: ANSI/ASSP Z16: Modern Metrics for the Safety Professional; Prevention Through Design; Manage Risk, Not Safety
---
Donald K. Martin, CSP, CIH
Mr. Martin is a safety industry veteran with over four decades of experience. His area of expertise is the design and implementation of environmental health and safety (EHS) management systems, risk management programs, fatality prevention programs, and organizational culture change initiatives for companies worldwide. Prior to joining DEKRA in 2006, Don worked successfully at every EHS level in the insurance, petrochemical, and pulp and paper industries. He earned a BS in Environmental Science from Sam Houston State University, and an MPH in Occupational Health and Aerospace Medicine from the University of Texas School of Public Health. Don is passionate about shaping the safety leaders of tomorrow and has dedicated hundreds of hours over the last 20 years mentoring younger safety professionals into leaders.
Teaching: Cognitive Bias in Safety: Controlling the Consequences
---
Terry L. Mathis
Mr. Mathis is the founder and CEO of ProAct Safety, an international safety and performance excellence firm. He is a veteran of over 1600 safety, culture and performance improvement engagements in 39 countries, and is a frequent contributor to industry magazines. In addition to coauthoring five books, including several best-sellers, Terry has authored more than 100 articles and spoken at hundreds of private and public events. EHS Today has listed Terry four consecutive times as one of 'The 50 People Who Most Influenced EHS'.
Teaching: Using Existing Safety Programs to Address Serious Injuries and Fatalities; Balanced Scorecard for Safety; The Four Core Components of Safety Excellence
---
Regina C. McMichael, CSP, CET
Ms. McMichael is President of The Learning Factory, Inc., the safety education and training company. She has 29 years' experience in safety and health education, training, communication and leadership. Regina teaches around the world and mentors safety professionals to achieve their dream of becoming a Safety Training Ninja© and a passion-driven professional! Regina is also the founder of Peace, Love Safety, the leadership and training catalyst supporting organizations while elevating their SH&E programs from compliance driven checklists to human and humanity-based solutions. Regina has worked in the construction, insurance, aerospace, automotive and service industries. She loves traveling the world delivering her safety and leadership messages to all types of organizations.
Teaching: Realizing Your Leadership Potential; The Safety Training Ninja
---
Jennifer McNelly, CEO
Jennifer McNelly is the chief executive officer (CEO) of the American Society of Safety Professionals, stepping into the role on Aug. 16, 2018. McNelly has 30 years of association, government, regulatory and business experience. As CEO, McNelly advances the organization's mission to create safe work environments worldwide through the prevention of injuries, illnesses and fatalities. She works with the Board of Directors to execute ASSP's strategic plan for growth while building on the Society's legacy and addressing the evolving needs of the professional occupational safety and health community. She leads 75 staff members and more than 38,000 safety and health professionals around the globe, strengthening the Society's position as a leading voice while fostering a collaborative culture of member engagement, performance, accountability and innovation. Prior to ASSP, McNelly was president of Indianapolis-based 180 Skills LLC, an online career and technical education company aimed at closing the manufacturing skills gap and transforming organizational and individual performance. McNelly also served as president of The Manufacturing Institute, the nonprofit affiliate of the National Association of Manufacturers (NAM) and the national authority on attracting and developing world-class manufacturing talent. Over nine years with NAM, she was a national champion in changing the perception of manufacturing careers and re-establishing the United States as the global leader in technical education. McNelly launched the national STEP Ahead™ initiative to increase the engagement of women in manufacturing and co-founded National Manufacturing Day™ to engage the next generation workforce. McNelly served at the U.S. Department of Labor as director of the Business Relations Group and administrator of its Office of Regional Innovation and Transformation. She has testified before Congress on manufacturing and workforce training and is past chair of the World Economic Forum Global Agenda Council on the Future of Manufacturing. A University of Maryland College Park graduate, McNelly earned the Secretary of Labor's Exceptional Achievement Award and was named among the 100 Women Leaders in STEM. She also interviewed numerous accomplished women in manufacturing who inspire the next generation of industry leaders by serving as host at Women and Manufacturing Radio.
Teaching: Leading for Impact; Building a High Performing Team using Strengthscope™
---
Pamela Murcell, CIH
Ms. Murcell is a Certified Industrial Hygienist and the President and Principal Consultant of KWA Safety & HazMat Consultants, Inc. Prior to assuming her current position in 1996, she was Corporate Health and Safety Director for Brown and Caldwell Consulting Engineers for nine years. She has 38 years professional experience in occupational health and safety and industrial hygiene. Ms. Murcell has extensive experience developing, implementing, and auditing comprehensive health and safety programs. Specific services also include developing and presenting safety training on numerous OSHA-required topics and providing traditional industrial hygiene services. Ms. Murcell is an OSHA authorized trainer for the OSHA 10- and 30-hour classes in construction and general industry. She is a proactive advocate for her clients in regulatory compliance.
Teaching: SMS Exam Prep Course
---
Steven P. Pereira, CSP
Mr. Pereira has over 40 years of safety and loss prevention experience. He is a graduate of Southeastern Louisiana University with a bachelor's degree in Industrial Technology and has a Master of Construction Science and Management Degree from Clemson University. He serves on the Southeastern Louisiana University OSH&E Advisory Committee. Mr. Pereira has trained over 8,000 individuals in Pre-Task Safety Planning and Hazard Recognition, Evaluation and Control. Steven has an extensive background in the area of Chemical Process Safety Management (PSM), Confined Space Entry and Gas Testing. Mr. Pereira has assisted numerous clients and law firms in responding to catastrophic incidents involving regulatory and law enforcement agency visits as well as whistleblower complaints.
Teaching: CHST Exam Prep Course
---
Georgi Popov, Ph.D., CSP, QEP, ARM, SMS, ASP, CMC
Dr. Popov is a professor in the School of Geoscience, Physics and Safety (GPS) Sciences at the University of Central Missouri. He is a Qualified Environmental Professional (QEP) Safety Management Specialist (SMS), Associate in Risk Management (ARM), and a Certified Management Consultant (CMC). Georgi Popov received a PhD in Chemistry from the National Scientific Board and a M.S. in Nuclear Instrumentation – Engineering Physics from Defense University in Bulgaria. In 2001, Dr. Popov graduated from the Command and General Staff College in Ft. Leavenworth, Kansas. He also has a post-graduate certification in Environmental Air Quality. Dr. Popov is a recipient of the ASSP Global Safety Management, Executive Program in Safety Management and Risk Assessment Certificates. Dr. Popov has authored numerous risk assessment related articles in Professional Safety, International Scientific Publications, and other trade journals. He is a frequent speaker at national, regional and local conferences. He is the editor and a first author of a book titled Risk Assessment – A Practical Guide to Assessing Operational Risks. His new book Risk Management Tools for Safety Professionals was published in August 2018.
Teaching: Essential Risk Assessment Tools; Lean Six Sigma Tools for Safety Professionals; Safety and Technology; Risk Communication: A Journey from OSH Hazard Identification to Enterprise Risk Management
---
Eldeen E. Pozniak, BA, BSc, CEES, CHSC, CHSMSA, CRSP, FIIRSM, CMIOSH
Ms. Pozniak is an international management consultant specializing in OHS. She is the CEO of Pozniak Safety Associates Inc. in Canada and the CEO of Diggins Safety Consulting in the USA. Eldeen is the Past President of the Canadian Society of Safety Engineering (CSSE) and the current president of the International Network of Safety and Health Professional Organizations (INSHPO). Due to her commitment and professionalism, she has received a regional and national Safety Professional of the Year awards in Canada. She has been honored by the American Society of Safety Professionals in their publication – 100 Women making a difference in the safety, health and environment profession, she been inducted into the Saskatchewan Safety Hall of Fame, and she was recognized and invited to have tea with the queen at Buckingham palace in May 2018.
Teaching: The Power of Influence; Safety: Make It Stick; Working Abroad: Far, Far Away But Not Forgotten
---
Deborah R. Roy, MPH, RN, CSP, COHN-S, CET, FASSP, FAAOHN
Ms. Roy is currently Corporate Director of Health, Safety and Wellness at L.L. Bean where she leads staff and consults with senior management globally. For the previous seventeen years, she was President/Owner of SafeTech Consultants, Inc., a chemically-related training and consulting firm serving global clients. Ms. Roy has been an active professional member of ASSP since 1993. She is a frequent speaker at PDC, Seminarfest, Symposia, and Webinars, and has served on several Symposia Task Forces, as well as on the Society's Finance Committee and Public Relations committee. Ms. Roy was a Director-at-Large on the ASSP Board in 2016 and 2017. She participates in the WISE common interest group, the International and Consultant Practice Specialties, and received the Consultant Practice Specialty (CPS) SPY award in 2016 for her longstanding contributions to CPS. Ms. Roy authored the Finance chapter of the Consultants Business Development Guide, published by ASSP in 2015. She was inducted as an ASSP Fellow in 2018 and is currently Senior Vice President of ASSP.
Teaching: Preventing Injuries: Applying the Total Worker Health Model
---
Kathy A. Seabrook, CSP, CFIOSH, EurOSHM, FASSP
Ms. Seabrook is the founder and President of Global Solutions, Inc and works with US and multinational companies focused on business, operational and commercial excellence using safety excellence (an integrated risk-based approach) as the lever for organization wide change in managing risk within the context of their business. Kathy holds OH&S certifications in the US, UK and Europe, is a published author, US Expert to PC 283/ISO 45001 OH&S Management Systems and member of the US ANSI Z10 OHSMS committee. She is Chair of the Board - Center for Safety and Health Sustainability, past president - American Society of Safety Professionals (ASSP) and Fellow of the British Institution of Occupational Health and Safety and ASSP. She is a member of the Social and Human Capital Coalition board of directors and served on the Global Reporting Initiative (GRI) 403 OHS Standard Project Working group. She holds a BS in Chemistry from James Madison University, Harrisonburg, Virginia, USA.
Teaching: Implementing a Safety and Health Management System; Safety and Health in Sustainability: Your Line of Sight to the Board Room; Cultural Competency Strategies
---
Daniel J. Snyder, Ed.D, CSP, CET
Dr. Snyder's career spans 27 years of diverse global professional experience facilitating research, partnering with stakeholders, and creating sustainable solutions for effective occupational safety and health management systems. He served in the Army as a long-range surveillance military intelligence operative and liaison for implementing field expedited safety training as part of the National Incident Management System. As owner of SPAN International Training, he developed world renown certification exam study workbooks and workshops. Dr. Snyder's research-based consultancy advises OSH professionals how to demonstrate influential safety leadership through experience, education and examination. Daniel is dedicated to advancing occupational safety and health profession through expert consulting, coaching and mentoring services.
Teaching: CET Exam Prep Course
---
Barry S. Spurlock, CSP
Teaching: A New View of Employment Law For Safety Professionals; Great Leaders Don't Solve Problems
---
Chip Steensma, MBA, CEHSA, SSBB
Mr. Steensma joined Caterpillar Safety Services in 2011 and serves as a Sr. Safety Consultant. He brings more than 20 years of leadership, management and supervisory experience, as well as a keen ability and skill-set to lead organizations through the culture-change journey. He has extensive experience facilitating improvement workshops, conducting management system assessments and implementing best business practices, having learned many of these techniques early in his career while working for auto-industry giants Johnson Controls Inc. and Lear Corporation. He later moved into facility management positions with Sauder Woodworking Company and Fort Worth Towers where he was able to influence the continuous improvement culture at an enterprise-wide level. Chip has a strong track record of producing results and is highly recommended by past clients due to his ability to communicate concepts, promote teamwork and remain focused on the organizations objectives.
Teaching: Perfecting the Root-Cause Analysis and Job Hazard Analysis Processes
---
Cole Tait
Working as a fire fighter for over 14 years, Cole has become passionate about changing the way training is approached by the everyday professional. Knowledgeable, and motivated to know more, Cole decided to create courses on safety topics that engaged and excited learners. Cole has created several courses aimed at serving both first responders and the safety community in general. In early 2019, Cole partnered with another safety trainer to create Preventative Measures Consulting. He also was a speaker at ASSP's conference last year.
Teaching: Post Incident Debriefing; Build a Safety Training Course; Discussing Mental Health in the Workplace: Strategies From a First Responder
---
Joel N. Tietjens, CSP, CSHM, FASSP
Mr. Tietjens is President of T-JENS & T-JENS, INC. based in Spring, TX. He is a professional speaker, seminar and workshop leader, and management consultant on safety and health management with over 40 years of experience. His messages at conferences, management meetings, and seminars make him much sought after as a speaker and seminar leader. He is a "Society Fellow" of the American Society of Safety Professionals (ASSP), the highest honor bestowed on professional members who have displayed life-long excellence in safety and service.
Teaching: Developing a System Approach to Risk and Safety; Safety Management I (Section 2); Safety Management II (Section 2)
---
Jack Toellner, P.E., CSP
Mr. Toellner is a Graduate of Texas A&M University w/degree in Civil Engineering and a graduate of Tulane University w/MPH in Occupational and Safety Management. He brings diversified experience in construction, engineering, SH&E, and management; retired executive with ExxonMobil w/38+ years of service. Jack has been the recipient of the ASSP Charles V. Culbertson Outstanding Volunteer Service Award. He is a recognized expert in safety management planning/execution and public speaking and has worked in 30+ countries with 100+ clients including multiple government agencies.
Teaching: Strategic Skills for Improving and Maintaining Safety Performance
---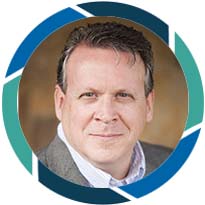 Cary Usrey
Mr. Usrey started his career in the U.S. Navy's Nuclear Power Program. After leaving the Navy, Cary served as the Environmental, Health and Safety Compliance Director at Adirondack Resource Recovery Associates, a waste-to-energy power plant in upstate New York, for over 13 years. Cary then took a position with Turner Construction, serving as the Business Unit Safety Director for the upstate New York office for approximately three years. Currently he is working as a Process Improvement Leader at Predictive Solutions since March 2007. In this role, Cary is responsible for implementing solutions and best practices for customers seeking to prevent worker injuries using an integrated safety management system that focuses on leading safety indicators.
Teaching: Leveraging the New View to Operationalize Serious Injury and Fatality Prevention
---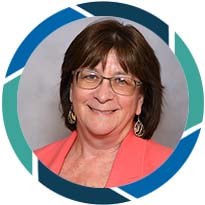 Pamela J. Walaski, CSP
Ms. Walaski is currently the Senior Program Director for the Specialty Technical Consultants, Inc. where she works with clients to help integrate EHS solutions into core business operations, including OSHMS and Risk Management Systems. Pam is a Professional Member of ASSP and is currently serving a 3-year term as a Director At Large. She was previously a member of the Society Finance Committee and the Council on Professional Affairs, Nomination and Elections Committee as well as the ARVP for Finance for Region VIII. She is a member of the University of Pittsburgh Safety Engineering Certificate Advisory Committee and a past member of the Indiana University of Pennsylvania Safety Science Advisory Board. She is also participating in the Krause/Bell Group's benchmarking group for its SIF Prevention Center of Excellence. Pam was awarded 3rd Place in the 2018 Professional Paper Awards. Pam received the Region VIII Safety Professional of the Year Award in 2018. She received the CoPS Safety Professional of the Year in 2014 and the Charles Culbertson Volunteer Service Award in 2015.
Teaching: Risk Assessment Course (Section 1); Creating and Maintaining an Effective Risk Assessment Team
---
Michael A Weigand, CSP
Michael is Vice President of Langlois, Weigand & Associates, Inc. He holds a Bachelor of Science degree in Occupational Safety & Health from Our Lady of Holy Cross College in New Orleans, LA, a master's degree in safety management from the University of Arizona, and a Doctor of Education in Safety Education from Texas A&M University. He has over 20 years of experience in the safety & health career field and has been a CSP since 1979. Mr. Weigand has taught courses in occupational safety, safety management, industrial hygiene, fire science and safety law at LSU. He has conducted professional seminars on such topics as safety and health audits, safety management, and safety training and has served as a management consultant and expert witness.
Teaching: Math Review for Certification Exams; ASP Exam Prep Course; CSP Exam Prep Course
---
Kenneth W. Wengert, CSP, ARM
Mr. Wengert CSP, ARM is a proven environmental, health and safety (EHS) professional with over 30 years of experience in the development and implementation of EHS and risk management systems which deliver world class results. As the former Director of EHS at Kraft Foods, Ken brings extensive experience with sustainability, property protection, workers' compensation and business continuity planning.
Teaching: Managing Safety and Health; International Standards and Legal Requirements for Safety Management
---
Paul A. Zoubek, CSP, CIH, SMS
Mr. Zoubek, CIH, CSP, CESCP, SMS is a nationally recognized consultant in the areas of electrical/mechanical safety and industrial hygiene. His specialties include electrical safety program management development & training, machine safeguarding risk assessment & hazard control, hazardous energy control procedure development & auditing, and worker environmental exposure evaluation & management. He has over 30 years of experience in the field.
Teaching: Electrical Safety I: Basic Principles; Electrical Safety II: Electrical Safe Work Practices with Application of NFPA 70E (2018 Edition) Risk Assessment and Control; Principles of Machine Safeguarding; Applied Industrial Hygiene for the Safety Professional